Information Links
---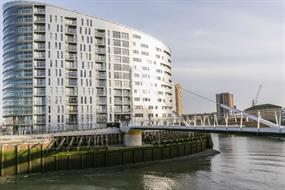 This week a new "swing bridge" opened across Deptford Creek, where it connects with the River Thames. Susie Sell looks at how it was delivered.

Anthony Hudson considers how games technology can be used to engage communities

George Osborne's announcement of a new garden city at Ebbsfleet was one of the more unusual features of the 2014 Budget Statement.

By 2050, London's population could grow to more than 11 million people, placing strain on the city's infrastructure and exacerbating housing shortages.
1 comment
Thu 29 Jan 2015
Gustav Tuck Lecture Theatre, Wilkins Building, UCL, Gower Street, London WC1E 6BT