Information Links
---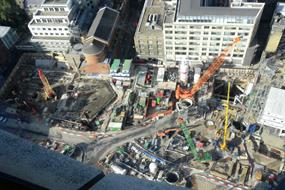 Setting clear guidelines for the quality and character of incoming transport infrastructure can help ensure regeneration benefits are realised, says Katja Stille

Sheffield's new shopping quarter must include community and civic uses, places for sociability and idling, and spaces for growing and performance, says Julian Dobson.

Since the 1950s governments and transport planners have wasted their efforts on a problem that cannot be solved, argues Steve Melia.

Rather than getting depressed by the masterplans imposed on them, will citizens of the future make the cities they want and deserve, asks Chris Brown.
Thu 3 Sep 2015
Central London
Tue 15 Sep 2015
St Martin in the Fields, London, WC2N 4JJ
Tue 22 Sep 2015
ILEC Conference Centre, London