Information Links
---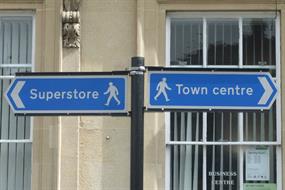 Struggling town centres could be made more attractive for customers and profitable for retailers by pooling property assets, thereby turning a group of separately owned and managed units into a new, single investment vehicle.
1 comment

The 'who does placemaking best?' question has hurtled to the top of the news agenda as the government ramps up its PR in an effort to accelerate the demolition of council estates.

Local communities start with the huge advantage, over consultants, developers and even local authorities, of being experts in their place, says Chris Brown.

Plans for a Chinese-style retail and leisure bazaar are important to the regeneration of Liverpool city centre, but the scheme is isolated from both the existing Chinatown and the retail hub, says Michael Cosser.
Thu 16 Jun 2016
Central London
Wed 7 Sep 2016
Central Edinburgh
Thu 29 Sep 2016
Arsenal Football Club, London