Information Links
---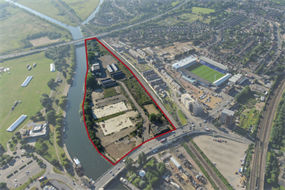 A deal between Peterborough City Council and developer Lucent Strategic Land Fund aims to drive forward placemaking projects, Susie Sell finds.

The grid layout proposed for Sherford is classical, but some of the urban design ideas may appear as over-romantic, like a stage set, says Mark Pearson.

It's easy to anticipate applications for flats with small shops and cafes beneath on Tesco's unwanted sites, says Peter Bill.

The arrival of an Australian version of the UK's Benefits Street TV show is not welcome, says Tim Williams
Fri 6 Mar 2015 - Sat 27 Jun 2015
Roca London Gallery, Station Court, Townmead Road, London, SW6 2PY
Wed 17 Jun 2015
ILEC Conference Centre, London
Thu 18 Jun 2015
Chesford Grange, Kenilworth, CV8 2LD