Information Links
---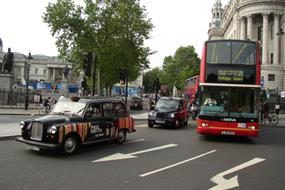 Several factors that help cities to succeed have been identified in a new publication by the Organisation for Economic Co-operation and Development.

Plans to redevelop part of Winchester city centre were put on hold this week by a High Court ruling. In a piece written prior to the ruling, Jaimie Ferguson examined what was being planned

Tenants of social housing estates shouldn't have to tolerate motorway-style lighting, say Joanne Entwistle, Don Slater and Mona Sloane

Simon Prescott and Kevin Parker from planning and design consultancy Barton Willmore's Bristol office give their views on the masterplan for the Northern Quarter in Cinderford, in the Forest of Dean.
Fri 6 Mar 2015 - Sat 27 Jun 2015
Roca London Gallery, Station Court, Townmead Road, London, SW6 2PY
Tue 24 Mar 2015
ILEC Conference Centre, London