---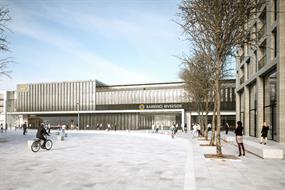 Government has given consent for construction to start on the Overground rail extension, giving the formerly stalled Barking Riverside residential site a boost.

Small interventions in the urban fabric have been largely lost in the UK development industry, resulting in a loss of much that is of value in placemaking, says Chris Brown.

Infrastructure appraisal often focuses on projects that purport to cut travel times, when it should pay more attention to potential for residential value uplift and job creation, writes Tim Williams.

Urban community-led housing seems to be gaining traction rapidly in England and particularly in cities like Bristol, Leeds and London.
Tue 12 Sep 2017
Central Birmingham
Tue 12 Sep 2017
Central London
Thu 14 Sep 2017 - Sun 17 Sep 2017
Aarhus, Denmark