---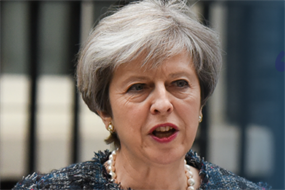 The Conservative Party manifesto continues the themes of the housing white paper with its commitment to fixing the broken housing market.
It can bring not only density, mixed uses and improved connectivity, but also clusters of talented people, employment and investment, writes Tim Williams.

It is essential that developers see existing communities as their main focus when they are creating new neighbourhoods, says Nicolas Guérin.

Legislation is paving the way for the proposed wave of new garden villages, towns and cities, but will it be enough to make a difference, asks Joey Gardiner?
Thu 1 Jun 2017
Weston Hall, University of West London, St Mary's Road, London, W5 5RF
Wed 7 Jun 2017
The Lighthouse, Mitchell Lane, Glasgow G1 3NU
Wed 7 Jun 2017
Victoria - 1 Drummond Gate Conference Centre, London, SW1V 2QQ