Information Links
---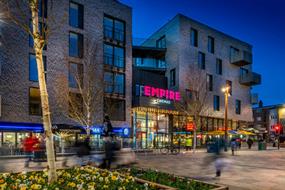 Building mansion blocks up to eight storeys can avoid many of the problems of tower blocks and help create lively streets, finds Ben Kochan.
1 comment

Ensuring gentrification benefits an area's original population is challenging, but placemakers need to make sure it happens, says Chris Brown.

Plans for an urban extension to Leicester are well integrated into their surroundings, but a more distinctive vision is needed for the development, says Nigel Wakefield.

Strong city leadership has been central to the implementation of Smart City initiatives, and city mayors seem to have the biggest impact, says Tim Williams.
Tue 1 Dec 2015
Central Edinburgh, UK
Tue 1 Dec 2015
Maple House, etc.venues, Birmingham
Tue 1 Dec 2015
Maple House, etc.venues, Birmingham