Information Links
---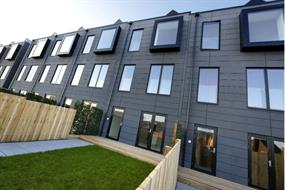 The new year has started with government announcements for its accelerated construction, garden community and starter home initiatives.

No doubt the report issued by the Federation of Masters Builders (FMB) about the struggles faced by small housebuilders will have faded in your mind since Christmas.

Government support for garden communities is good news, but it raises questions about vision and governance, writes Stephen Gleave.

The government's recently published Estate Regeneration Strategy and Good Practice Guide is a fascinating melange of ideology and experience.
Tue 17 Jan 2017 - Tue 24 Jan 2017
London, Exeter and Birmingham
Wed 18 Jan 2017
The Shard, 32 London Bridge St, London, SE1 9SG
Sat 28 Jan 2017 - Sun 29 Jan 2017
Warwick Conferences, Coventry