---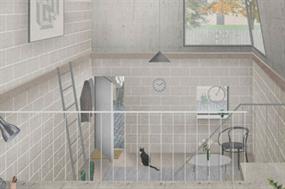 London mayor Sadiq Khan is supporting a community-led housing initiative and offering help to Londoners who want to follow the example.

Benefits claimed for big infrastructure projects can prove more fictional than the unicorn, because of the way projects are appraised, says Tim Williams.

The recent publication of the pipeline of tall buildings in London, pulled together by consultant GL Hearn, showed a record 455 schemes over 20 storeys at stages between application and completion.

UK towns are under threat, but they can fight back by identifying their unique characteristics and defining their place with a brand, says Suzanne Malcolm.
Wed 10 May 2017
The Lowry, Manchester
Fri 12 May 2017
Central London
Tue 16 May 2017 - Wed 17 May 2017
Herbert Smith Freehills, London