Information Links
---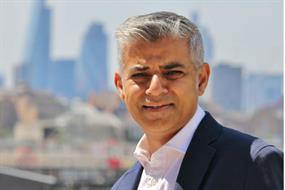 New funding document and draft supplementary planning guidance set out routemap aimed at delivering 90,000 affordable homes by 2021.

It's a year since the 24 councils involved in the Department for Communities and Local Government's (DCLG) 'statutory notices for the 21st Century' pilot submitted their final reports.

A new report has gathered evidence to demonstrate how office development can add value to places, writes Bill Page.

Ever since former London mayor Boris Johnson set up Old Oak and Park Royal Development Corporation (OPDC) last year, the body has been touting its scheme as the UK's largest regeneration project.
Thu 1 Dec 2016 - Thu 8 Dec 2016
London, Birmingham and Exeter
Tue 6 Dec 2016 - Tue 13 Dec 2016
Birmingham, Exeter and London
Thu 8 Dec 2016
Central London