Information Links
---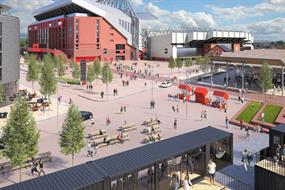 Development teams have come up with proposals for the high street and the shopping centre.

The London mayor's new panel of viability experts will look to maximise affordable housing in new schemes, but Joey Gardiner has doubts about the approach.

Summer can be an interesting time in politics. With a new Prime Ministerial direction and a new ministerial team in DCLG housing supply policy is under the microscope.
1 comment

Our housing market is dominated by a small number of suppliers with a narrow product range and that's not delivering the homes we need, argues Chris Brown.
1 comment
Mon 5 Sep 2016
Central London
Wed 7 Sep 2016
Central Edinburgh
Thu 15 Sep 2016
St Martin in the Fields, London, WC2N 4JJ