Information Links
---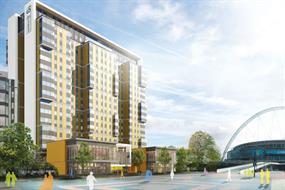 The student accommodation specialist says the fundamentals of its market remain strong, despite Brexit uncertainty.

Tim Williams sees opportunities for urban regeneration following the vote to leave the EU.
1 comment

Last week, at the Housing Design Awards, the speculative housebuilders that build the vast majority of our new homes and places managed to scoop only a small proportion of the prizes for creating the best designed schemes. Development firm Countryside was the honourable exception.
1 comment

The arrival of a new Prime Minister and a new cabinet have prompted questions about commitment to flagship housing policies. But don't expect a change of direction from the new team, says Michael Hardware.
Mon 5 Sep 2016
Central London
Wed 7 Sep 2016
Central Edinburgh
Thu 15 Sep 2016
St Martin in the Fields, London, WC2N 4JJ