Information Links
---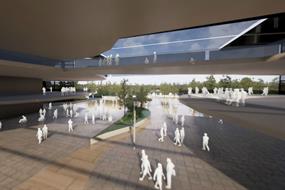 Funding from UK and Welsh governments and private sector will go to 11 projects aimed at boosting local economy.

A process that should have helped communities to shape local places has been hijacked, writes Michael Hardware.
2 comments

Why do built environment professionals create places that contribute to preventable diseases and early death, despite evidence? A question that framed the built environment advisory body Design Council CABE's submission to a competition run by campaigners Social Change UK.

Appraisal on infrastructure projects in the UK and Australia gives cause for concern for a number of reasons, writes Tim Williams.
1 comment
Thu 2 Mar 2017 - Tue 28 Mar 2017
Exeter, London and Gateshead
Fri 12 May 2017
Central London