Information Links
---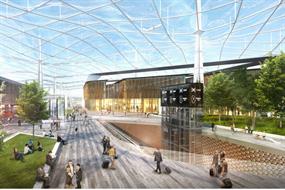 New concept designs show how Heathrow could be developed if it gets the go ahead for expansion, while councils bring forward regeneration plans.

Last week, at the Housing Design Awards, the speculative housebuilders that build the vast majority of our new homes and places managed to scoop only a small proportion of the prizes for creating the best designed schemes. Development firm Countryside was the honourable exception.
1 comment

The arrival of a new Prime Minister and a new cabinet have prompted questions about commitment to flagship housing policies. But don't expect a change of direction from the new team, says Michael Hardware.

While the political class remains in disarray government will struggle to deal with the economic consequences of the Brexit vote and the multitude of treaty negotiations it will have to juggle.
Mon 5 Sep 2016
Central London
Wed 7 Sep 2016
Central Edinburgh
Thu 15 Sep 2016
St Martin in the Fields, London, WC2N 4JJ