Information Links
---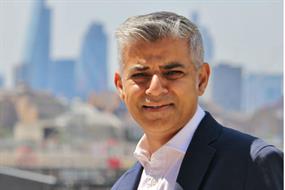 Sadiq Khan is putting together the teams that will help deliver his affordable housing ambitions, and releasing surplus land for the development of 400 homes.

Our housing market is dominated by a small number of suppliers with a narrow product range and that's not delivering the homes we need, argues Chris Brown.
1 comment

Since the election of Sadiq Khan as London mayor, the Greater London Authority (GLA) has stressed that the 50 per cent affordable housing platform he campaigned on is a long-term goal, not an immediate criteria by which all applications will be judged. But recent news from the Olympic Park showed he is serious about hitting the target in the long term.

Tim Williams sees opportunities for urban regeneration following the vote to leave the EU.
2 comments
Mon 5 Sep 2016
Central London
Wed 7 Sep 2016
Central Edinburgh
Thu 15 Sep 2016
St Martin in the Fields, London, WC2N 4JJ