---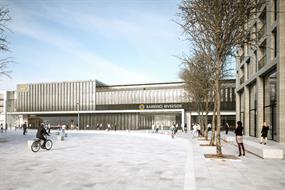 Government has given consent for construction to start on the Overground rail extension, giving the formerly stalled Barking Riverside residential site a boost.

Urban community-led housing seems to be gaining traction rapidly in England and particularly in cities like Bristol, Leeds and London.

The east London borough is changing fast, so it is down to local players to ensure that the area's heritage and communities thrive, writes Ibrahim Michael Maiga.
City divisions can run deep, resulting in lower life expectancies for the poorest residents. It's a challenge Tim Williams encountered in London and which might be even more pronounced in Sydney.
Tue 12 Sep 2017
Central Birmingham
Tue 12 Sep 2017
Central London
Thu 14 Sep 2017 - Sun 17 Sep 2017
Aarhus, Denmark