---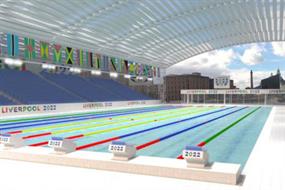 Birmingham and Liverpool have outlined their visions for hosting the 2022 games and pledged to deliver a regeneration legacy for communities.

A planned motorway extension through Western Sydney Parklands provides an opportunity to take a more evidence based approach to appraisal, writes Tim Williams.

It's now nearly two decades since architect Richard Rogers started the study that produced the concept of urban renaissance.

I recently watched two films with placemaking themes. The first was Citizen Jane, the story of community activist Jane Jacobs' successful 1960s campaign against New York city planner Robert Moses' proposals for the destruction of Manhattan through large-scale demolition. The second, A Moving Image, based on the Reclaim the Streets protests in Brixton in 1998, asked intelligent questions about gentrification.
Tue 27 Jun 2017
Central London
Tue 27 Jun 2017
Central London
Wed 28 Jun 2017 - Fri 30 Jun 2017
Milton Keynes