Information Links
---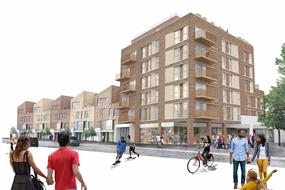 A new report from think-tank Demos says that community-led housing schemes offer an opportunity to overcome nimbyist tendencies and secure affordable housing, but that the groups behind them need to make a greater effort to be open and transparent.

Local communities start with the huge advantage, over consultants, developers and even local authorities, of being experts in their place, says Chris Brown.

Plans for a Chinese-style retail and leisure bazaar are important to the regeneration of Liverpool city centre, but the scheme is isolated from both the existing Chinatown and the retail hub, says Michael Cosser.

Creating mixed-tenure places and nurturing community groups can encourage social integration, says Chris Brown.
Thu 16 Jun 2016
Central London
Wed 7 Sep 2016
Central Edinburgh
Thu 29 Sep 2016
Arsenal Football Club, London