Information Links
---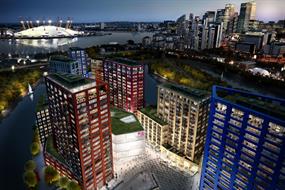 Sadiq Khan wants to build on London's successes in creative and cultural industries by developing a regional hub.

Design quality seems to becoming back into policy vogue in government, and the Housing White Paper observes that "73 per cent of people say they would support the building of more homes if well designed and in keeping with their local area". The thinking behind this seems to be mainly driven by the recognition that poorly designed housing produces a rational nimby response.

No-one likes poorly designed homes being built in their midst, but it may take a big push to bring quality to volume housebuilding, writes Chris Brown.
1 comment

The regions need better policymaking than the kind of short-term thinking that has resulted in the 2018 cuts in the toll for the Severn Bridge, says Tim Williams.
Wed 22 Feb 2017
London, EC1
Thu 2 Mar 2017 - Tue 28 Mar 2017
Exeter, London and Gateshead
Wed 8 Mar 2017
Central Cardiff