Information Links
---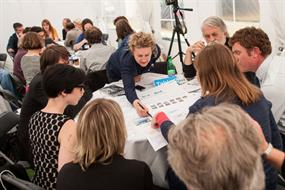 To avoid wild rumours flying around, bring the community in early when considering major schemes, and think about how to make consultation more accessible, Ben Kochan finds.

Despite its high density and gritty urban surroundings, the St Andrews housing development in east London has a remarkably tranquil and friendly feel to it, finds Jeremy Estop

The idea that walkability and cycleability can deliver commercial returns for high streets and town centres is not so widely shared or understood across the ideological spectrum in Sydney, Tim Williams finds

The first phase of City Park West in Chelmsford uses local heritage and materials to create an attractive city centre living environment but connections with surrounding amenities need improvement, says Adam Rabone
Wed 8 Jul 2015
Central London, UK.
Thu 9 Jul 2015
Central London, UK.
Thu 3 Sep 2015
Central London