Information Links
---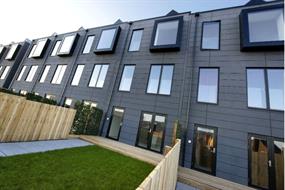 A government commissioned review says taking housebuilding into the factory is key to the UK construction industry's future.

Prime Minister Theresa May repeated the phrase 'the good government can do' numerous times at last month's Conservative Party Conference, a change from her predecessor's 'enemies of enterprise' complaints.

City of Sydney is leading the way in car sharing, and reaping rewards, thanks to innovative and creative city planning, writes Tim Williams.

I spent a recent Saturday afternoon with some great people in Custom House in east London. They are worried that they are about to have estate regeneration done to them. I heard both heart rending tales of hardship and inspirational stories of community cohesion.
Tue 25 Oct 2016
Central London
Thu 10 Nov 2016
America Square Conference Centre, No.1, America Square, 17 Crosswall, London, EC3N 2LB
Fri 18 Nov 2016
Sedgemoor District Council, Bridgwater House, King Square, BRIDGWATER, TA6 3AR