Information Links
---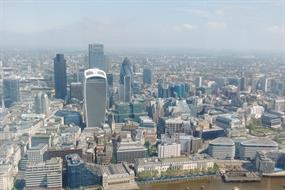 Two cities considering where their future homes will be located have come up with quite different responses.

The month's government-commissioned report into UK construction, Modernise or Die, published earlier this month, painted a picture of an industry caught in a spiral of poor practices that risk sending it into terminal decline.

Prime Minister Theresa May repeated the phrase 'the good government can do' numerous times at last month's Conservative Party Conference, a change from her predecessor's 'enemies of enterprise' complaints.

City of Sydney is leading the way in car sharing, and reaping rewards, thanks to innovative and creative city planning, writes Tim Williams.
Thu 10 Nov 2016
America Square Conference Centre, No.1, America Square, 17 Crosswall, London, EC3N 2LB
Fri 18 Nov 2016
Sedgemoor District Council, Bridgwater House, King Square, BRIDGWATER, TA6 3AR
Wed 23 Nov 2016
The Birmingham and Midland Institute, 9 Margaret Street, (John Peek room), Birmingham, B3 3BS