---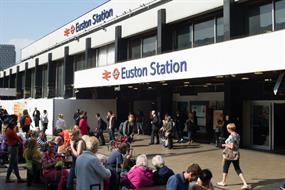 Canary Wharf Group and Westfield Europe are among the developers in the running for the role of Euston master development partner, while designers have been shortlisted for key stations.
City divisions can run deep, resulting in lower life expectancies for the poorest residents. It's a challenge Tim Williams encountered in London and which might be even more pronounced in Sydney.

In the drive to create the home of the future, we lost sight of the value of such qualities as distinctiveness, community and stability, writes Dean Clifford.

It's hard, given the events in West London, to write about anything else, but it is also hard, in the absence of any concrete information on the causes, to comment on this tragedy. It may turn out that someone did something wrong negligently (or in other ways), but it also seems possible that this is the unimaginably tragic result of system failure.
Tue 12 Sep 2017
Central Birmingham
Tue 12 Sep 2017
Central London
Thu 14 Sep 2017 - Sun 17 Sep 2017
Aarhus, Denmark