Information Links
---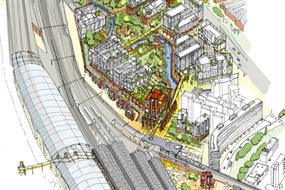 Manchester is in the news with the redevelopment of a key site taking a step forward and the city council's chief executive announcing his retirement.

There will be a couple of developers - namely Genr8 and Berkeley - breathing small sighs of relief at the moment, having narrowly dodged the bullet of winning the Carbuncle Cup.

The private rented sector has potential, but in order to flourish it needs a proper legislative response, led by government, says Tom Hyde.

Regeneration of the Thames Gateway has been in progress for two decades, but a new growth commission is looking for ideas. Chris Brown shares one or two.
Thu 29 Sep 2016
Arsenal Football Club, London
Wed 12 Oct 2016
Pera, Nottingham Road, Melton Mowbray, Leicestershire LE13 0PB
Wed 19 Oct 2016
DLA Piper, Birmingham