Information Links
---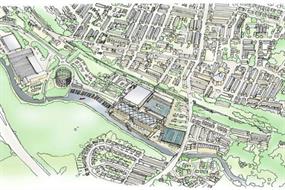 Pendle's Northlight regeneration makes progress, while in London mayor Sadiq Khan confirms James Murray as his housing deputy.

There are spatial and social divisions in Australian cities, just as there are in UK ones, but rebalancing them demands political will, policy clarity and a long term coordinated response, says Tim Williams.

The London Boroughs that are trying to get to grips with viability tests, and the challenges of dealing with developers and their advisors who are incentivised to mislead them, are about to get some help.
1 comment

Architects have a responsibility to work with local communities to accommodate development in the capital's constrained space, writes Patricia Brown.
Wed 8 Jun 2016
Central London
Thu 9 Jun 2016 - Sat 11 Jun 2016
The Crystal, Royal Victoria Docks, London E16 1GB
Tue 14 Jun 2016 - Wed 15 Jun 2016
Berkeley Square, Mayfair