Information Links
---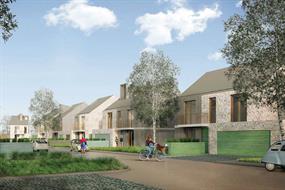 The housebuilder has named the winner in a competition to create a future house typology and plans to prototype the designs next year.

This month's Housing White Paper included a suite of measures designed to speed up the rate at which developers build out planning permissions.

Design quality seems to becoming back into policy vogue in government, and the Housing White Paper observes that "73 per cent of people say they would support the building of more homes if well designed and in keeping with their local area". The thinking behind this seems to be mainly driven by the recognition that poorly designed housing produces a rational nimby response.

No-one likes poorly designed homes being built in their midst, but it may take a big push to bring quality to volume housebuilding, writes Chris Brown.
1 comment
Thu 2 Mar 2017 - Tue 28 Mar 2017
Exeter, London and Gateshead
Wed 8 Mar 2017
Central Cardiff
Mon 20 Mar 2017 - Tue 21 Mar 2017
Molineux Stadium, Wolverhampton, WV1 4QR