---
Finance
Development economics, raising funding or investment for new projects, financial viability and appraisal, and long term management of schemes.
Page Title RSS feed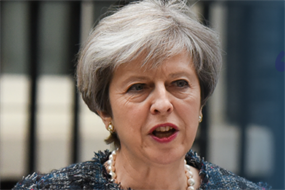 The Conservative Party manifesto continues the themes of the housing white paper with its commitment to fixing the broken housing market.

The coworking sector is generating almost as much excitement as its tech tenants but its success ultimately depends on matching supply to demand, writes Josephine Smit.

Legislation is paving the way for the proposed wave of new garden villages, towns and cities, but will it be enough to make a difference, asks Joey Gardiner?

Designated employment land is not offering small businesses the kind of quality locations they need, but residential development could hold the solution, argues Suzanne Malcolm.
1 comment
Thu 1 Jun 2017
Weston Hall, University of West London, St Mary's Road, London, W5 5RF
Wed 7 Jun 2017
The Lighthouse, Mitchell Lane, Glasgow G1 3NU
Wed 7 Jun 2017
Victoria - 1 Drummond Gate Conference Centre, London, SW1V 2QQ