Information Links
---
Finance
Development economics, raising funding or investment for new projects, financial viability and appraisal, and long term management of schemes.
Page Title RSS feed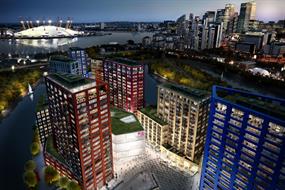 Sadiq Khan wants to build on London's successes in creative and cultural industries by developing a regional hub.

In 106 pages and 38 questions, the housing white paper outlines plans to reform the market and boost supply.
1 comment

With devolution and Brexit on the horizon, cities are facing a changing future. Josephine Smit looks at what it may bring.

The city council is selling its grand Victorian administrative building to a Singapore based property company.
Thu 2 Mar 2017 - Tue 28 Mar 2017
Exeter, London and Gateshead
Wed 8 Mar 2017
Central Cardiff
Mon 20 Mar 2017 - Tue 21 Mar 2017
Molineux Stadium, Wolverhampton, WV1 4QR