---
Infrastructure
The infrastructure to support vibrant and viable places, including transport, utilities, energy and community facilities including education, retail, leisure & recreation.
Page Title RSS fee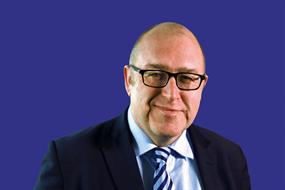 Benefits claimed for big infrastructure projects can prove more fictional than the unicorn, because of the way projects are appraised, says Tim Williams.

Now that the high speed rail link has Royal Assent it needs to be delivered, and we also need to think about the wider regeneration benefits, says Stephen Gleave.

Appraisal on infrastructure projects in the UK and Australia gives cause for concern for a number of reasons, writes Tim Williams.
1 comment

Simple road layouts, quite dense development and well-designed stops are important for successful bus provision in new settlements, finds Ben Kochan.
Thu 25 May 2017
Pinsent Masons, London
Thu 1 Jun 2017
Weston Hall, University of West London, St Mary's Road, London, W5 5RF
Wed 7 Jun 2017
The Lighthouse, Mitchell Lane, Glasgow G1 3NU