---
Infrastructure
The infrastructure to support vibrant and viable places, including transport, utilities, energy and community facilities including education, retail, leisure & recreation.
Page Title RSS fee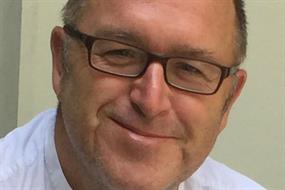 Infrastructure appraisal often focuses on projects that purport to cut travel times, when it should pay more attention to potential for residential value uplift and job creation, writes Tim Williams.

Canary Wharf Group and Westfield Europe are among the developers in the running for the role of Euston master development partner, while designers have been shortlisted for key stations.

Birmingham and Liverpool have outlined their visions for hosting the 2022 games and pledged to deliver a regeneration legacy for communities.

A planned motorway extension through Western Sydney Parklands provides an opportunity to take a more evidence based approach to appraisal, writes Tim Williams.
Tue 12 Sep 2017
Central Birmingham
Tue 12 Sep 2017
Central London
Thu 14 Sep 2017 - Sun 17 Sep 2017
Aarhus, Denmark