---
Infrastructure
The infrastructure to support vibrant and viable places, including transport, utilities, energy and community facilities including education, retail, leisure & recreation.
Page Title RSS fee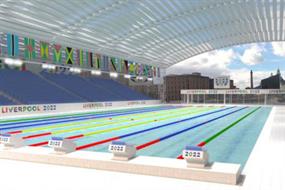 Birmingham and Liverpool have outlined their visions for hosting the 2022 games and pledged to deliver a regeneration legacy for communities.

A planned motorway extension through Western Sydney Parklands provides an opportunity to take a more evidence based approach to appraisal, writes Tim Williams.

Water areas should play an active role in development around them to make the most of their benefits, writes Ben Kochan.

Moda Living is working with the cab booking platform in a move that could see parking space swapped for fitness centres.
Tue 27 Jun 2017
Central London
Tue 27 Jun 2017
Central London
Wed 28 Jun 2017 - Fri 30 Jun 2017
Milton Keynes