Information Links
---
Sustainability
The environmental impact and sustainability of new places and developments, including energy efficiency, carbon reduction and greening..
Page Title RSS fee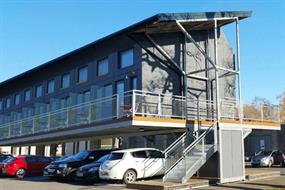 The UK's inability to build enough homes is cause for innovative thinking. Josephine Smit finds out about a concept that taps into the potential of the surface car park.
1 comment

Bus services can be successfully integrated into town and city centres. Ben Kochan finds out how.

The new year has started with government announcements for its accelerated construction, garden community and starter home initiatives.

The Killynure Green scheme in Belfast incorporates many environmental features in its design and layout, writes Roger Perrott.
Thu 2 Mar 2017 - Tue 28 Mar 2017
Exeter, London and Gateshead
Fri 12 May 2017
Central London