Information Links
---
Sustainability
The environmental impact and sustainability of new places and developments, including energy efficiency, carbon reduction and greening..
Page Title RSS fee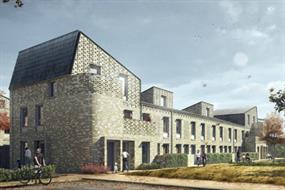 Norwich City Council's Goldsmith Street scheme aspires to Passivhaus principles while providing family homes at quite high density, finds Aimee Fowler.

Good design of energy efficient housing on large schemes starts with site layout and extends to the individual home, finds Ben Kochan.

The UK's inability to build enough homes is cause for innovative thinking. Josephine Smit finds out about a concept that taps into the potential of the surface car park.
1 comment

Bus services can be successfully integrated into town and city centres. Ben Kochan finds out how.
Thu 27 Apr 2017
Sixty One Whitehall, London SW1A 2ET
Wed 10 May 2017
The Lowry, Manchester