---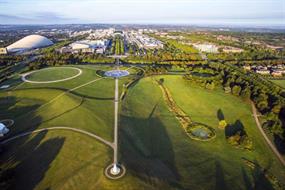 Three developers are in the line-up to deliver the proposed mixed use scheme at Milton Keynes' Campbell Park Northside.

The supposed collapse of the UK's small housebuilding sector has long been lamented as one of the principal contributory factors to the housing crisis. Thirty years ago, four in ten new homes were built by small and medium-sized (SME) builders, according the Home Builders Federation. Now it is barely one in ten. Moreover, since the 2008 financial crisis, one in three SME housebuilders has shut up shop.
1 comment

We need to design walkability and health back into Greater Sydney and other cities if we are to address the rise in obesity and type 2 diabetes, writes Tim Williams.

The Social Value Act has played a critical role in raising understanding of the importance of social value, but now it's time to aim higher, argues Kevin O'Connor.