---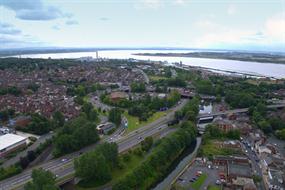 Halton Borough Council aims to regenerate Runcorn's station district with a multi-modal transport hub, a mix of uses and public realm.

In a number of cities around the world there are community led housing projects that are inspirational in their financial mechanisms, delivery models and social value, writes Chris Brown.

The Capital of Culture programme brought placemaking gains to Liverpool, but there's a question over how cities raise their game on an international platform in future, asks Hannah Martin.

In March, the government trumpeted a series of deals with groups of local authorities designed to increase housebuilding in places as diverse as the West Midlands, Greater Manchester and Oxfordshire.