---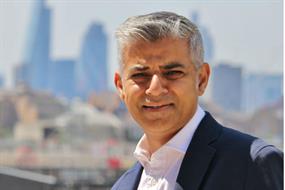 London mayor Sadiq Khan launches initiative to help councils build homes for social rent, with first three local authorities signing up to deliver 2,500 homes.

Last month more than 60 local authorities, masterplanners and developers signed an open letter to the government decrying its decision to drop the reference in the National Planning Policy Framework (NPPF) to 'Garden City' principles.
While many have been asking how we secure cities for all, in some cities whole streets are now for no one, writes Tim Williams, and ultimately banking is to blame.

In a number of cities around the world there are community led housing projects that are inspirational in their financial mechanisms, delivery models and social value, writes Chris Brown.