---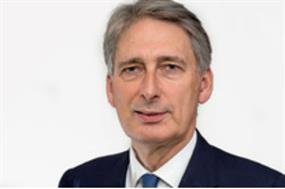 Philip Hammond has set out to tackle the housing crisis in a Budget that dedicates £44 billion to measures spanning from site remediation to construction skills.

Sydney's WestConnex highway holds lessons for reform in the way urban infrastructure is prioritised and communities are engaged, writes Tim Williams.

It's always good when someone reputable produces some research that reinforces one's views, even if we recognise the dangers of being selective with the evidence we allow to influence us.

Last week's announcement by London's deputy mayor for planning Jules Pipe, that the capital is to set a 66,000 per annum housing target when it revises the London Plan will have provoked some rueful grins from developers.
Wed 29 Nov 2017
NLA, The Building Centre, 26 Store Street, London, WC1E 7BT
Wed 29 Nov 2017
15Hatfields Chadwick Court London SE1 8DJ
Thu 14 Dec 2017
Central London