---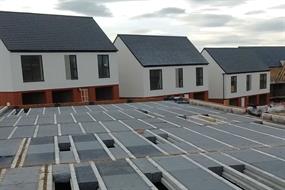 Deal with government agency makes £70 million loan available to aid delivery of 8,500 homes in the county.

Politically speaking, high-density housing is definitely in vogue. The tragedy at Grenfell seems to have done little to dampen the enthusiasm, with both national and local politicians looking for a solution that appears to offer a route to providing the homes needed without encroaching on valued green fields (or green belt).

East London's regeneration strategy put a focus on delivering community benefit alongside regeneration and investment. This has resonance in Sydney, writes Tim Williams.

The government's choice of chair for its Building Better, Building Beautiful commission provoked controversy, which distracts from the debate, writes Chris Brown.