---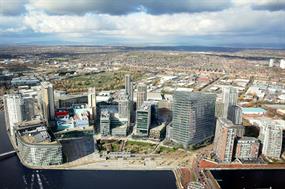 Loan facility is in place to facilitate future development at Salford's media, technology and innovation hub.

The audit of housing design quality being led by Professor Matthew Carmona of the Bartlett School for Planning will provide quantitative evidence to inform policymaking, writes Chris Brown.

Tim Williams contemplates the track record of the UK's new prime minister and the qualities of the returning co-chair of a government-initiated commission.

Research and record temperatures are repeatedly reminding us of how our climate is changing, and we need to take this seriously when designing new places, writes Chris Brown.