---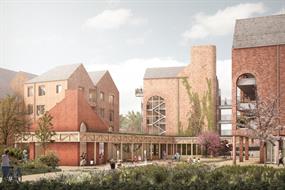 Retirement Villages Group is looking to expand activity with 30 new sites and aims to create ultra-sustainable scheme in Chester.

Local political leadership is driving a string of new sustainable neighbourhoods and the UK government will be making its own mark, writes Chris Brown.

Levelling up is a good thing and the Treasury now needs to define it, as a new report highlights, writes Tim Williams.

County-wide collaborations between players from housing and the public sector are the way ahead, argues Michael Hardware.