---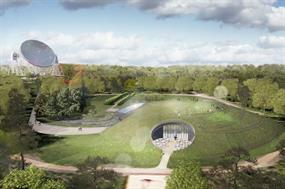 Home of the Lovell telescope receives funding from government and Heritage Lottery Fund to develop visitor facility.

Revival of places like south London's Bermondsey Square brings vitality, but market forces can push gentrification too fast and too far, writes Chris Brown.

Last month more than 60 local authorities, masterplanners and developers signed an open letter to the government decrying its decision to drop the reference in the National Planning Policy Framework (NPPF) to 'Garden City' principles.
While many have been asking how we secure cities for all, in some cities whole streets are now for no one, writes Tim Williams, and ultimately banking is to blame.