---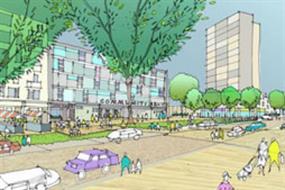 Oxford City Council has appointed Catalyst Housing as its development partner to bring forward homes and amenities at Blackbird Leys.

The creation of high rise clusters in well-connected urban centres results in a polycentric development pattern across big cities, with implications for the suburbs, writes Miles Gibson.

Evidence showing how placemaking impacts positively on people's wellbeing helps to build the business case and challenge the good design deniers, writes Chris Brown.

Within a few decades new towers that are often considered controversial today could have become iconic parts of the identity of our cities, writes Miles Gibson.