---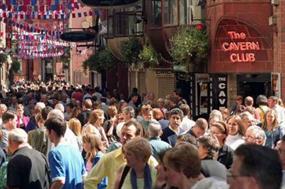 City council looks to spatial regeneration framework in bid to grow its £90 million a year Beatles-related heritage industry.

The Capital of Culture programme brought placemaking gains to Liverpool, but there's a question over how cities raise their game on an international platform in future, asks Hannah Martin.

In March, the government trumpeted a series of deals with groups of local authorities designed to increase housebuilding in places as diverse as the West Midlands, Greater Manchester and Oxfordshire.

Events in east London's Newham and in Western Sydney highlight the importance of quality councils with capacity and focus, writes Tim Williams.