---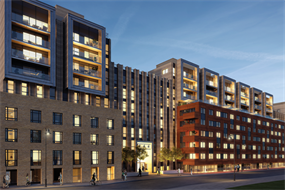 Discussions could lead to partnership with 57,000 homes in management across London and the south east.

It's always good when someone reputable produces some research that reinforces one's views, even if we recognise the dangers of being selective with the evidence we allow to influence us.

Last week's announcement by London's deputy mayor for planning Jules Pipe, that the capital is to set a 66,000 per annum housing target when it revises the London Plan will have provoked some rueful grins from developers.

Our cities need to accommodate an increasing population but some urban dwellers are highly resistant to development. Tim Williams looks beneath the surface of the debate.
Wed 29 Nov 2017
NLA, The Building Centre, 26 Store Street, London, WC1E 7BT
Wed 29 Nov 2017
15Hatfields Chadwick Court London SE1 8DJ
Thu 14 Dec 2017
Central London