---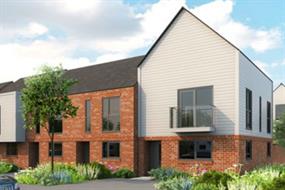 West Midlands Combined Authority is working with Lovell Partnerships to deliver more than 4,000 homes on brownfield sites over eight years.

We have an almost complete policy vacuum on active ground floor uses that are so important to generating social capital, wellbeing and community cohesion, writes Chris Brown.

August's announcement by housing secretary Robert Jenrick of new rules around shared ownership was probably most significant for the wider policy hints it contained.

An Australian delegation on a fact finding mission in London has been pleasantly surprised at the community benefit leveraged from the development process and the 2012 Olympics, writes Tim Williams.