---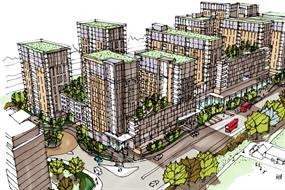 Weston Homes and the supermarket giant are partnering with the aim of developing 1,400 homes on a north east London supermarket site.

As if the possible impact on jobs, the economy and housebuilding rates weren't enough, the growing prospect of a "no-deal" Brexit also raises fears of planners being mired in legal confusion over former EU rules.

A new wave of placemaking could be on the way, where local authorities and communities co-produce new and regenerated places, writes Chris Brown.

Politically speaking, high-density housing is definitely in vogue. The tragedy at Grenfell seems to have done little to dampen the enthusiasm, with both national and local politicians looking for a solution that appears to offer a route to providing the homes needed without encroaching on valued green fields (or green belt).