---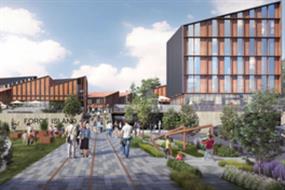 Rotherham Borough Council and developer Muse exchange contracts on partnership to bring forward leisure development for key edge of town site.

Making the change from a sprawling, car reliant town with a bombed out high street to a fully functioning, attractive walkable place isn't easy, writes Chris Brown.

There has been a lack of land-use and transport integration at the heart of infrastructure appraisal, writes Tim Williams.

Goldsmith Street in Norwich, the 105-home council housing development which won last month's Stirling Prize for architecture, was undoubtedly a timely victor.