---
Finance
Development economics, raising funding or investment for new projects, financial viability and appraisal, and long term management of schemes.
Page Title RSS feed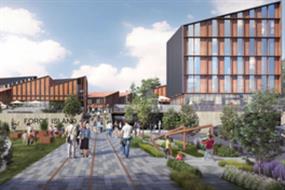 Rotherham Borough Council and developer Muse exchange contracts on partnership to bring forward leisure development for key edge of town site.

Homes England approves £30 million loan for modular housebuilder while government appoints Mark Farmer as offsite champion.

Joint venture with student housing specialist Alumno has two schemes under construction and six more in the pipeline.
Housing minister Esther McVey says data will be made available to enable proptech innovators to "bring about a digital revolution".