---
Finance
Development economics, raising funding or investment for new projects, financial viability and appraisal, and long term management of schemes.
Page Title RSS feed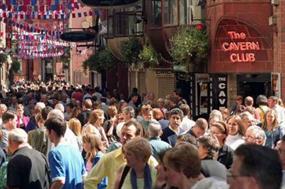 City council looks to spatial regeneration framework in bid to grow its £90 million a year Beatles-related heritage industry.

Housebuilder and housing association join forces with aim of delivering 2,600 homes at Ebbsfleet Garden City's Eastern Quarry.

Five housing associations operating in the north west have joined forces under a single brand, becoming one of the region's largest providers.

Crowdfunding is supporting projects to conserve heritage assets, revive green spaces and regenerate amenities, but it can't replace core running costs, Josephine Smit finds.