---
Finance
Development economics, raising funding or investment for new projects, financial viability and appraisal, and long term management of schemes.
Page Title RSS feed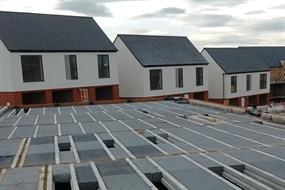 Levelling up secretary Simon Clarke set out initial priorities for housing delivery at this week's Conservative Party Conference.
The government has opened bidding for its new investment zones, although the proposal still presents questions, Josephine Smit finds.

Both local and national politics provide obstacles to the process of delivering homes, writes Ian Barnett.

Carbon offset contributions for operational emissions can considerably impact scheme feasibility, but are generally not included at feasibility stage, write James Wickham, Liam Lawson Jones and Rosanna Cole.