---
Finance
Development economics, raising funding or investment for new projects, financial viability and appraisal, and long term management of schemes.
Page Title RSS feed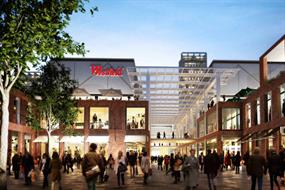 Croydon Council agrees use of CPOs to help assemble remaining land needed for redevelopment of Whitgift Centre.

Joint venture secures funding deal with Homes England for infrastructure works to bring through 1,300 scheme beside Cambridge Airport.
Speculation has helped to make city housing unaffordable, but Singapore has a very different model and remains a city for all, writes Tim Williams.
Home of the Lovell telescope receives funding from government and Heritage Lottery Fund to develop visitor facility.