---
Finance
Development economics, raising funding or investment for new projects, financial viability and appraisal, and long term management of schemes.
Page Title RSS feed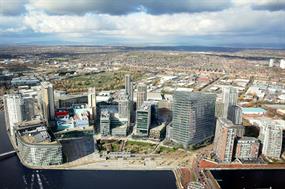 Loan facility is in place to facilitate future development at Salford's media, technology and innovation hub.

Knowsley Council has agreed to buy developer St Modwen's assets in Kirkby town centre in order to deliver a long-awaited regeneration.

New report highlights council concerns that homes created using permitted development rights could risk their occupants' health and wellbeing.

By any assessment the government's doomed Help to Buy policy has had an extraordinary effect on the housing market.