---
Finance
Development economics, raising funding or investment for new projects, financial viability and appraisal, and long term management of schemes.
Page Title RSS feed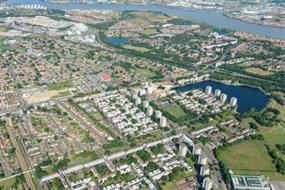 Peabody names preferred partner to help deliver the 11,500 home Thamesmead Waterfront regeneration in south east London.
Weston Homes and the supermarket giant are partnering with the aim of developing 1,400 homes on a north east London supermarket site.

Cross-subsidy from private housing allowed Camden Council to fund new and improved social homes on the Maiden Lane estate, but the approach called for some compromise, finds Ben Wrighton.

Local authorities have been looking to property to help fill the gap left by government budget cuts, but some have benefitted more than others, writes Josephine Smit.