---
Finance
Development economics, raising funding or investment for new projects, financial viability and appraisal, and long term management of schemes.
Page Title RSS feed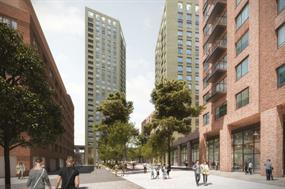 The Guinness Partnership's deal to buy a second site in Bromley-by-Bow will see it developing a 900 home mixed use neighbourhood.

Oxford City Council has appointed Catalyst Housing as its development partner to bring forward homes and amenities at Blackbird Leys.

Birmingham will receive £165 million boost from government to help deliver athletes' village that is intended to kickstart Perry Barr regeneration.

Housebuilder and affordable housing provider form joint venture to build homes as part of emerging community at Sherford.