---
Finance
Development economics, raising funding or investment for new projects, financial viability and appraisal, and long term management of schemes.
Page Title RSS feed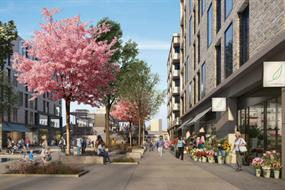 Developers and housing associations are on shortlist to be Enfield Council's partner for first housing on major site.

Evera Homes is to develop 60 home scheme in first move to accelerate housing delivery across Cambridgeshire and Peterborough.

There is a growing interest in the build to rent sector, but if it is to realise its potential it needs to deliver the scale and the products that the market wants, finds Josephine Smit.

The private sector housebuilder business model cannot deliver the homes we need, so government should be looking to incentivise new approaches, writes Tim Williams.