---
Finance
Development economics, raising funding or investment for new projects, financial viability and appraisal, and long term management of schemes.
Page Title RSS feed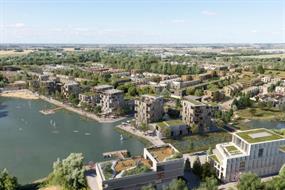 Government agency's £61 million loan supports delivery of infrastructure to open up development of a planned 6,500 home settlement.
Our housing delivery system lacks resilience and is unable, even in good times, to provide the homes citizens need at a price more can afford, writes Tim Williams.

Developer Capital & Centric has completed the acquisition of Stockport's historic Weir Mill for a resi conversion that sets the scene for broader regeneration.

South Tyneside Council appoints development partner to deliver 365 homes as part of mixed use transformation.