---
Finance
Development economics, raising funding or investment for new projects, financial viability and appraisal, and long term management of schemes.
Page Title RSS feed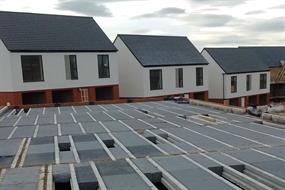 Banking giant issues billion Euro bond to back development of affordable homes by housing associations.

New support for homes with unsafe cladding is targeted at buildings over 18 metres in height, while other leaseholders can access capped loans.

Councils could be required to release vacant sites and buildings under government proposals "unless there is a compelling reason not to do so".

In the government's quest to improve the design quality and sustainability of new homes, its own delivery agency could be a catalyst, writes Chris Brown.