---
Finance
Development economics, raising funding or investment for new projects, financial viability and appraisal, and long term management of schemes.
Page Title RSS feed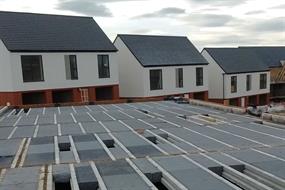 More than 300 projects across England benefit from getting building fund to help drive economic recovery.

Existing schools, other public buildings and homes to gain support to improve energy efficiency and drive green job creation.

Tim Williams considers how ways of living could change, and gives a personal perspective on the loss of a UK housebuilding titan.

Boris Johnson pledges to "build, build, build" targeting schools, hospitals, homes and roads, as economy struggles to recover from coronavirus.