---
Finance
Development economics, raising funding or investment for new projects, financial viability and appraisal, and long term management of schemes.
Page Title RSS feed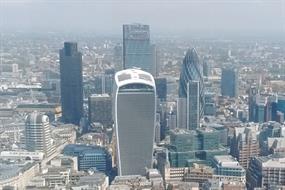 Homes and space for tech-led businesses and creative industries feature in plan aimed at enhancing City's competitiveness.

A fresh approach to alternative residential assets could better serve younger and older customers and maintain the longevity of investments, writes Darren Clarke.

Yorkshire housebuilding firm led by former Persimmon CEO Jeff Fairburn acquires 2,000 home a year player Avant Homes Group.

Development of tall buildings across the capital has been affected by the pandemic, but there are positive signs for the future, Josephine Smit finds.