---
Finance
Development economics, raising funding or investment for new projects, financial viability and appraisal, and long term management of schemes.
Page Title RSS feed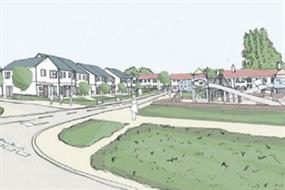 Local authorities have an increasing appetite to build homes to tackle local housing challenges, but funding remains a concern, finds Josephine Smit.

Transport for London chooses the residential landlord to partner in development of eight sites across the capital, with schemes ranging from 100 to 1,500 homes.
Government names 70 planned projects that will share in funding to protect historic buildings, create museums and restore coastal heritage sites.

Impact investment - investing for a social or environmental purpose - has seen rapid growth and might start to have a positive influence on placemaking, writes Chris Brown.