---
Finance
Development economics, raising funding or investment for new projects, financial viability and appraisal, and long term management of schemes.
Page Title RSS feed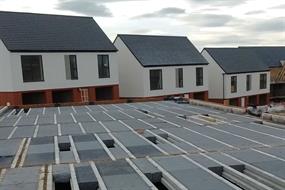 Asset manager and build to rent developer aim to create rental portfolio of 1,000 sustainable family homes.

Department for Levelling Up, Housing and Communities' £624 million infrastructure funding pot is intended to facilitate development of up to 116,000 homes on brownfield land.

The momentum behind the government's First Homes initiative to deliver affordable homes for first time buyers appears to be lagging, writes Michelle Quan.

Rishi Sunak's Budget includes allocations of the Levelling Up Fund and funding to deliver more homes on brownfield land.