---
Finance
Development economics, raising funding or investment for new projects, financial viability and appraisal, and long term management of schemes.
Page Title RSS feed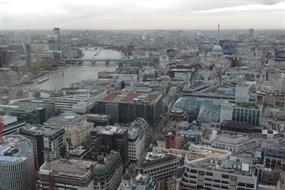 The capital's new affordable homes programme will have half its funding dedicated to delivering homes for social rent.

The chancellor's £4 billion levelling up fund is welcome, but reversing the lengthy spiral of disinvestment in people and places calls for more, writes Tim Williams.

Boris Johnson's green plan includes backing for energy efficient homes and public buildings and a neighbourhood trialling hydrogen for heating and cooking.

The sale of Urban&Civic has illustrated the potential of the master developer model, but don't expect many others to rush to follow its lead, writes Joey Gardiner.