---
Finance
Development economics, raising funding or investment for new projects, financial viability and appraisal, and long term management of schemes.
Page Title RSS feed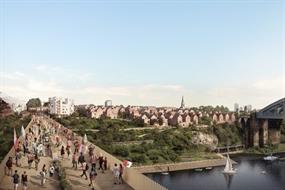 Riverside Sunderland's planned housing expo for 2023 and masterplan set out vision for sustainable living.

Retirement Villages Group is looking to expand activity with 30 new sites and aims to create ultra-sustainable scheme in Chester.

County-wide collaborations between players from housing and the public sector are the way ahead, argues Michael Hardware.

Locations across England win support from government's £95 million High Streets Heritage Action Zones programme.