---
Finance
Development economics, raising funding or investment for new projects, financial viability and appraisal, and long term management of schemes.
Page Title RSS feed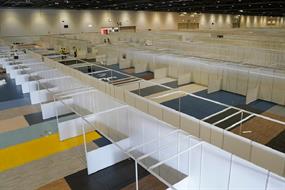 London's ExCeL centre has been converted to a temporary hospital and centres in Birmingham, Manchester and Glasgow are undergoing similar conversions.

Retirement housebuilder makes newly completed apartments available to government to house NHS keyworkers and recovering older patients.

West Midlands Combined Authority and developer Urban Splash sign up to housebuilding agreement for the region.

Chancellor Rishi Sunak's first Budget also offers rates holiday to smaller shops and cafes, and says long-awaited review of business rates is on the way.