---
Finance
Development economics, raising funding or investment for new projects, financial viability and appraisal, and long term management of schemes.
Page Title RSS feed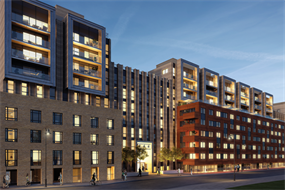 Discussions could lead to partnership with 57,000 homes in management across London and the south east.

Swan Housing Association is to help regenerate the Essex town with 2,800 homes, following the initial development partner's departure.

The east London borough's regeneration business has bold plans to develop a film studio and media complex, and is now looking for partners to help realise them.

Two large scale developments have secured support from the government agency to fast track delivery of housing.
Wed 29 Nov 2017
NLA, The Building Centre, 26 Store Street, London, WC1E 7BT
Wed 29 Nov 2017
15Hatfields Chadwick Court London SE1 8DJ
Thu 14 Dec 2017
Central London