---
Infrastructure
The infrastructure to support vibrant and viable places, including transport, utilities, energy and community facilities including education, retail, leisure & recreation.
Page Title RSS fee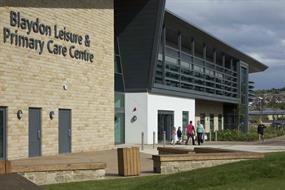 Proposers of major housing developments need to consider a range of options for addressing the healthcare needs of incoming residents, finds Ben Kochan.

Sydney's WestConnex highway holds lessons for reform in the way urban infrastructure is prioritised and communities are engaged, writes Tim Williams.

Retail sites have great potential to add housing, but there's a need to understand retailers' operational needs and create an attractive environment for residents, finds Ben Kochan.

It may be some time before fully autonomous vehicles are a familiar sight on our streets but town centres and housing schemes need to be planned to accommodate them now, reports Ben Kochan.
1 comment