---
Infrastructure
The infrastructure to support vibrant and viable places, including transport, utilities, energy and community facilities including education, retail, leisure & recreation.
Page Title RSS fee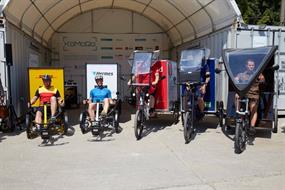 Through the pandemic, the need to provide regional and local distribution sites for online shopping deliveries has become even more pressing, finds Ben Kochan.

Levelling up is a good thing and the Treasury now needs to define it, as a new report highlights, writes Tim Williams.

New housing schemes need to be designed so that it's easier for residents to get on their bicycles than jump in a car, if we are to achieve government ambitions to promote cycling, finds Ben Kochan.

More than 300 projects across England benefit from getting building fund to help drive economic recovery.