---
Infrastructure
The infrastructure to support vibrant and viable places, including transport, utilities, energy and community facilities including education, retail, leisure & recreation.
Page Title RSS fee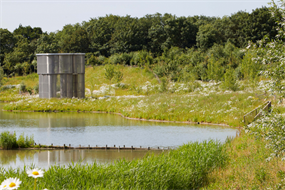 With increasing water shortages, planners need to negotiate for developers of new housing to install water-efficient appliances and rainwater harvesting systems, finds Ben Kochan.

With a growing number of electric vehicles being sold, councils need to expand charging infrastructure using their own sites and on streets, finds Ben Kochan.

Brighton & Hove City Council's Valley Gardens project has reduced vehicle dominance and created an attractive ribbon of green space, which is pedestrian and cycle friendly, finds Michael Doyle.

Almost every new housing estate being built now is obsolescent, writes Chris Brown, and we don't yet have an integrated approach to renewable electricity.