---
Infrastructure
The infrastructure to support vibrant and viable places, including transport, utilities, energy and community facilities including education, retail, leisure & recreation.
Page Title RSS fee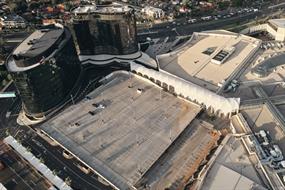 A new walkway in Melbourne, Australia, improves access and provides a more engaging and flexible form of urban infrastructure, Josephine Smit finds.
A varied offer in street food and entertainment is key to revitalising markets, but their traditional role as a source of low cost items should not be neglected, says Ben Kochan.

High Speed 2 rail link is set to boost regional regeneration and economies, attracting business and supporting employment.

New cycle lanes have been accompanied by imaginative public realm improvements in a project carried out as part of Transport for London's Mini-Holland initiative, writes Ian Hingley.