---
Infrastructure
The infrastructure to support vibrant and viable places, including transport, utilities, energy and community facilities including education, retail, leisure & recreation.
Page Title RSS fee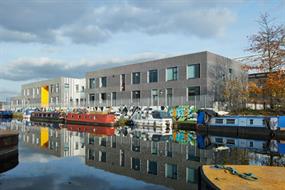 Providing a school early on in a large housing development can accelerate construction of further phases, but this requires careful planning, finds Ben Kochan.

Sustainable travel plans are increasingly required as part of planning applications for major housing schemes, but residents also need to be encouraged to use buses, walk or cycle, finds Ben Kochan.

Pavements in town and city centres need careful management to ensure they are interesting places, but don't become obstacle courses for pedestrians, finds Ben Kochan.

Bad transport infrastructure decisions in south Wales are continuing to cost the region dearly, writes Tim Williams.