---
Infrastructure
The infrastructure to support vibrant and viable places, including transport, utilities, energy and community facilities including education, retail, leisure & recreation.
Page Title RSS fee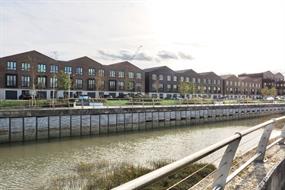 With declining car ownership and the possible introduction of autonomous vehicles, parking needs to be designed so space can be adapted for other uses when it is no longer needed, finds Ben Kochan.

The Budget's fast, local money and backing for transport infrastructure will aid recovery in the West Midlands, and the region now needs to build back stronger, writes Simon Marks.

Children do not require any special play provision, but streets and other places need to be made welcoming and safe from cars, finds Ben Kochan.

Social infrastructure has been embedded in east London's Royal Wharf in a strategy to transform a former industrial site into a sustainable neighbourhood, Josephine Smit finds.