---
Sustainability
The environmental impact and sustainability of new places and developments, including energy efficiency, carbon reduction and greening..
Page Title RSS fee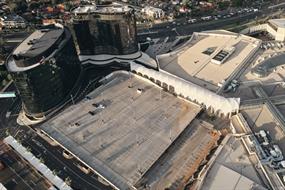 A new walkway in Melbourne, Australia, improves access and provides a more engaging and flexible form of urban infrastructure, Josephine Smit finds.

As climate change brings greater risk of heavy rainfall, new initiatives are needed to store water in urban areas and minimise potential for damage to property, finds Ben Kochan.

Public-private Wirral Growth Company is poised to bring forward regeneration plans for Birkenhead's town centre.

Councils are having to take the lead in town centre regeneration as retail declines, and that can involve making some tough decisions about shopping centres, Josephine Smit finds.