---
Sustainability
The environmental impact and sustainability of new places and developments, including energy efficiency, carbon reduction and greening..
Page Title RSS fee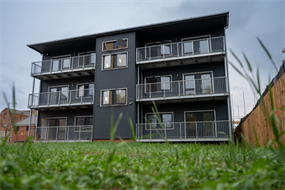 When GreenSquareAccord set out to eliminate plastics as far as possible from its new apartment development in Redditch, it found the process far from easy, reports Josephine Smit.

Incubator spaces and hubs are fast becoming central to community planning as enlightened landowners and other players recognise their value, writes Ananya Banerjee.

Researchers have found new and existing homes in England will use up more than the country's entire carbon budget by 2050, if we continue business as usual, writes Chris Brown.

As heatwaves like those of 2022 become more frequent, it becomes increasingly important to plan and design for natural ventilation and provide cool spaces, writes Ben Kochan.