---
Sustainability
The environmental impact and sustainability of new places and developments, including energy efficiency, carbon reduction and greening..
Page Title RSS fee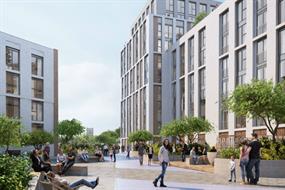 High-rise scheme of 375 homes will be first private development linked to Bristol City Council's heat network.

Offsite approaches can produce high quality and environmentally efficient homes, but it's important to ensure the system allows the flexibility to deliver good design quality too, finds Ben Kochan.

In Leeds' South Bank regeneration area, an emerging development is promoting a sustainable form of city living.

Nature is often seen as a constraint on construction, but proposals to require development to deliver a biodiversity net gain seek to change that, Josephine Smit finds.