---
Sustainability
The environmental impact and sustainability of new places and developments, including energy efficiency, carbon reduction and greening..
Page Title RSS fee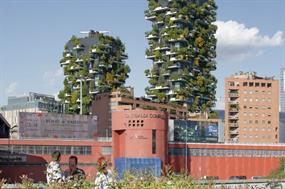 Green roofs and walls can help improve the environment and quality of life for residents, but to maximise the benefits, they need to be planned as part of the green infrastructure, writes Ben Kochan.

Almost five years after the Code for Sustainable Homes was ended, sustainable housebuilding is back on the government's policy agenda, writes Josephine Smit.

Growing fruit and vegetables in urban areas can bring social benefits and increase access to fresh food, but the right crops need to be identified, finds Ben Kochan.

The number of charging points is increasing to promote greater use of electric vehicles, but councils need to ensure they are in the right place, finds Ben Kochan.