---
Sustainability
The environmental impact and sustainability of new places and developments, including energy efficiency, carbon reduction and greening..
Page Title RSS fee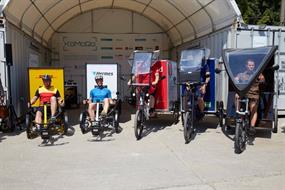 Through the pandemic, the need to provide regional and local distribution sites for online shopping deliveries has become even more pressing, finds Ben Kochan.

A number of public and private sector players are adopting modern methods of construction in housebuilding, but market challenges are still being addressed, Josephine Smit finds.

Making existing homes energy efficient will be key to achieving the government's 2050 net zero target, but spearheading programmes demands a community approach, finds Ben Kochan.

Joint venture of Transport for London and Barratt London to develop 450 homes next to London Underground station.