---
Sustainability
The environmental impact and sustainability of new places and developments, including energy efficiency, carbon reduction and greening..
Page Title RSS fee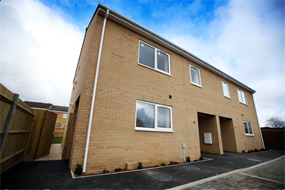 Oxford City Council's housing company has completed the first homes in its ten-year delivery programme, and is applying lessons from its early experience, Josephine Smit finds.

Reaching net zero in the residential sector requires significant change in approach, but the build to rent sector is well placed to benefit, writes Will Waller.

Through the pandemic, the need to provide regional and local distribution sites for online shopping deliveries has become even more pressing, finds Ben Kochan.

A number of public and private sector players are adopting modern methods of construction in housebuilding, but market challenges are still being addressed, Josephine Smit finds.