---
Sustainability
The environmental impact and sustainability of new places and developments, including energy efficiency, carbon reduction and greening..
Page Title RSS fee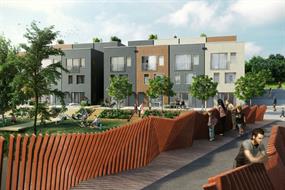 In Leeds' South Bank regeneration area, an emerging development is promoting a sustainable form of city living.

Nature is often seen as a constraint on construction, but proposals to require development to deliver a biodiversity net gain seek to change that, Josephine Smit finds.

Home design needs to take account of the risks of overheating as climate change means hotter summers and insulation levels have been maximised, finds Ben Kochan.

The Bristol Housing Festival is a five year experiment involving city players and general public to find solutions to the housing crisis, finds Josephine Smit.