---
Sustainability
The environmental impact and sustainability of new places and developments, including energy efficiency, carbon reduction and greening..
Page Title RSS fee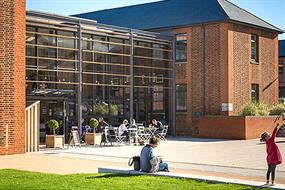 The first housing scheme at Whitehill & Bordon includes community facilities and employment opportunities but has yet to be fully used, finds Saffron Frost.

Research and record temperatures are repeatedly reminding us of how our climate is changing, and we need to take this seriously when designing new places, writes Chris Brown.

Eight urban areas win backing under initiative to come up with sustainable ways of managing and funding urban parks and open spaces.

London housing association Poplar HARCA is two thirds of the way through a successful scheme to unlock hidden homes and is sharing its learning with others, Josephine Smit finds.