---
Sustainability
The environmental impact and sustainability of new places and developments, including energy efficiency, carbon reduction and greening..
Page Title RSS fee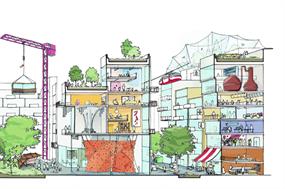 Global innovators are creating ultra-sustainable and smart communities, while the UK's new housing estates show relatively few signs of technological revolution, writes Josephine Smit.

An initiative in Bristol is demonstrating a citizen-led approach to delivering homes, but funders have yet to catch up with this kind of disruptive innovation, finds Josephine Smit.

Sidewalk Labs and Toronto Waterfront have launched their Sidewalk Toronto collaboration, which plans to take on urban challenges with a new model community.

The television architect has teamed up with a university in the north east to develop advanced skills for future housebuilding.