---
Sustainability
The environmental impact and sustainability of new places and developments, including energy efficiency, carbon reduction and greening..
Page Title RSS fee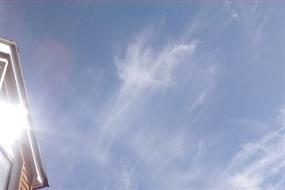 While the cost of energy to heat and cool UK homes soars, progress in driving energy-efficient retrofit and adaptation of homes to our changing climate has been slow, writes Josephine Smit.

Our combined response to the climate emergency is too little, too late to prevent serious negative impacts, so we need to be working on adaptation, writes Chris Brown.

Cities have a key part to play in combatting climate change and data can help highlight their individual challenges and provide the catalyst for tackling them, writes Alexis Haass.

With increasing water shortages, planners need to negotiate for developers of new housing to install water-efficient appliances and rainwater harvesting systems, finds Ben Kochan.