---
Sustainability
The environmental impact and sustainability of new places and developments, including energy efficiency, carbon reduction and greening..
Page Title RSS fee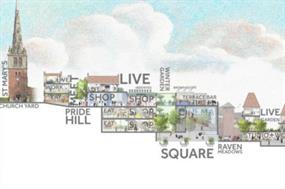 Councils are having to take the lead in town centre regeneration as retail declines, and that can involve making some tough decisions about shopping centres, Josephine Smit finds.

Regeneration of Lambeth's civic quarter creates a less intimidating public realm, and new sympathetic uses have been found for some historic buildings, writes Genevieve Hayes.

There are strong environmental imperatives for including more trees in developments, but it is important to get the location and planting right, finds Ben Kochan.

New cycle lanes have been accompanied by imaginative public realm improvements in a project carried out as part of Transport for London's Mini-Holland initiative, writes Ian Hingley.