---
Sustainability
The environmental impact and sustainability of new places and developments, including energy efficiency, carbon reduction and greening..
Page Title RSS fee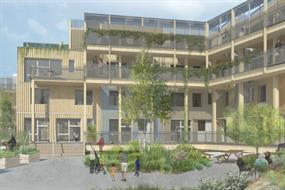 A community group has won planning consent to create London's largest affordable self build housing scheme to date, and it has taken years of hard graft to get this far, finds Josephine Smit.

Low energy design principles have been adopted for the refurbishment of a 1960s Portsmouth housing estate, transforming living conditions for residents, writes Josephine Smit.

Renewable technologies allow electricity to be generated locally, offering opportunities to bring local benefits, but systems and regulations have yet to keep pace, Josephine Smit finds.

Global innovators are creating ultra-sustainable and smart communities, while the UK's new housing estates show relatively few signs of technological revolution, writes Josephine Smit.