---
Sustainability
The environmental impact and sustainability of new places and developments, including energy efficiency, carbon reduction and greening..
Page Title RSS fee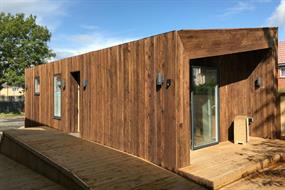 An initiative in Bristol is demonstrating a citizen-led approach to delivering homes, but funders have yet to catch up with this kind of disruptive innovation, finds Josephine Smit.

Sidewalk Labs and Toronto Waterfront have launched their Sidewalk Toronto collaboration, which plans to take on urban challenges with a new model community.

The television architect has teamed up with a university in the north east to develop advanced skills for future housebuilding.

Norwich City Council's Goldsmith Street scheme aspires to Passivhaus principles while providing family homes at quite high density, finds Aimee Fowler.
Wed 29 Nov 2017
NLA, The Building Centre, 26 Store Street, London, WC1E 7BT
Wed 29 Nov 2017
15Hatfields Chadwick Court London SE1 8DJ
Thu 14 Dec 2017
Central London