---
Sustainability
The environmental impact and sustainability of new places and developments, including energy efficiency, carbon reduction and greening..
Page Title RSS fee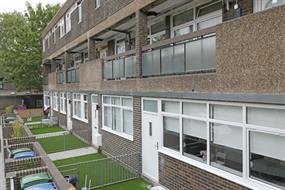 London housing association Poplar HARCA is two thirds of the way through a successful scheme to unlock hidden homes and is sharing its learning with others, Josephine Smit finds.

Parks need to engage actively with their local communities to maximise their social and economic benefit, finds Ben Kochan.

A 1970s identikit office block in Manchester city centre has been refurbished to create Windmill Green, a contemporary workspace complementing a historic setting, finds Gillian Harrison.

Independent review's recommendations offer potential for "ground breaking improvements" to supply and quality, says chair.