---
Sustainability
The environmental impact and sustainability of new places and developments, including energy efficiency, carbon reduction and greening..
Page Title RSS fee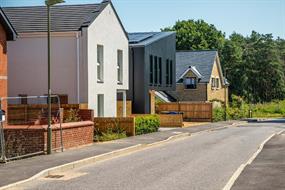 A government backed review is the latest in a series of interventions to help grow custom and self build housing. Josephine Smit looks at the sector's progress.

A former car showroom site in Bath is set to be redeveloped with more than 600 rental and student homes.

With flooding risks increasing in urban areas, mitigation measures need to be considered in design and long term management measures established, finds Ben Kochan.

The global climate change predictions set out by scientists mean the only significant uncertainty is the speed and scale of our response, writes Chris Brown.